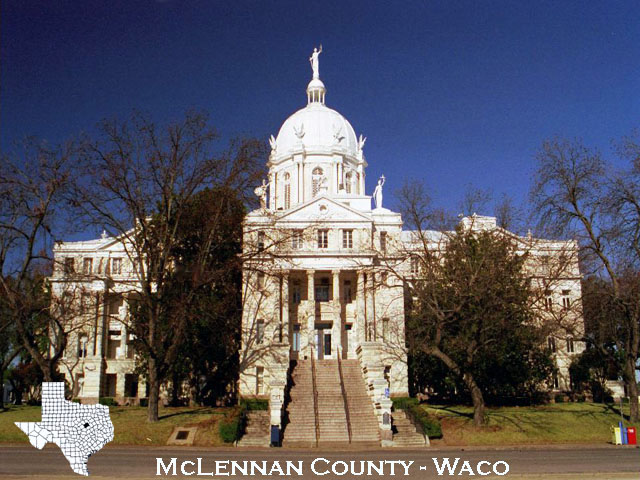 Image Courtesy of TexasCourthouses.com
**Planning on attending a sporting event? Learn about the new "Clear Bag Policy" here**
2022-2023 Waco McLennan County Aggie Mom's Club
If you have any questions or if there is anything we can do to help, please contact us!
The Waco-McLennan County Texas A&M University Mothers' Club is one of more than one hundred Aggie Moms Clubs across the country.  We are organized exclusively for charitable and educational purposes.  "We strive by individual and united effort to contribute in every way to the welfare of the students at Texas A&M University and to cooperate with the University in maintaining a high standard of moral conduct and intellectual attainment…" And we make new friends and have fun in the process!  Aggie Moms are proud: proud of Texas A&M University, proud of the daughters and sons they send there and proud of making a contribution to the education of their Aggies, to the future of Texas A&M University and to the future of the Great State of Texas.
Join the Aggie Moms Club: Please see "Membership" page from our menu.  Also coming soon-Paper Form- please print the below '22-'23 Waco-McLennan County Aggie Moms"   membership form and mail it with membership fee or bring it to our first meeting TBA in August at Crestview Church of Christ, 7129 Delhi Rd, Waco, TX 76712.  We cannot wait to meet you! Click here for the form: '22-'23 Waco-McLennan County Aggie Moms' Club Membership Form
Club Bylaws: Bylaws Amended on 03-01-2021
Join Former Students in the Greater Waco A&M Club here
Guest speakers, door prizes, traditions and regular meeting
Regular Monthly Meetings are listed on our "What's Happening Calendar" as well as the "Meeting Information" page.  Please join us for a meeting and sisterhood!